Kiddicare, The Band – Digital Artwork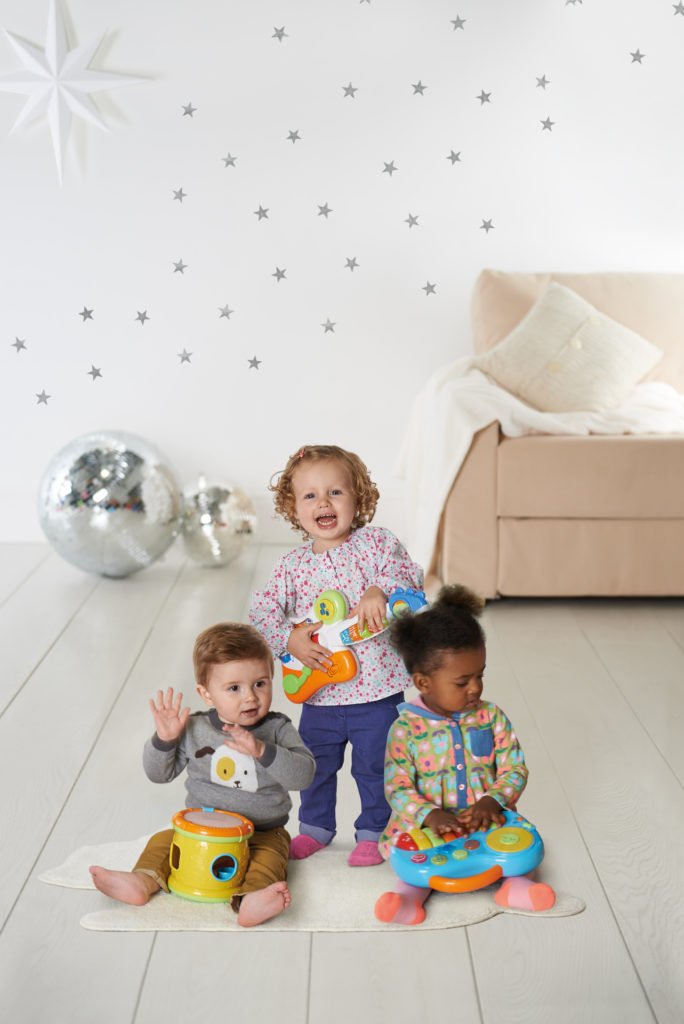 Creating Digital Artworks
We had 4 images to work with for Kiddicare, The Band – Digital Artwork. Much like the Kiddicare Cowboys and Princesses, we had a separate image for the background. Then, we added elements from 3 further images to combine into the final shot.
We colour corrected all shots and added the stars to the wall. Each individual child was cut out and placed in the middle of the image. Here, we paid special attention to the rug and the floor – it was important that the continuation of the rug looked natural.
Intricate masks and layering are very important in the digital artwork creation process, and we used these masking skills to remove the children from their backgrounds and place them in a new scene. Finally, we had to pay particular attention to their hair, making sure each strand was clean and free of contamination from the previous image.
At the end of the day, it is vital that the image does not look overworked and that it looks completely natural.
When you create an image from 3 others, you need to ensure that the depth-of-field is correct. Keep your main selling points at the front, sharp and in focus, and give the background its required depth. In the original photo, the sofa is in focus, but for the combined image it needed to be slightly out, to give shape and movement.
Our retoucher swatched-matched the Kiddicare clothes (now found at Dunelm – kids) and the toys, to actual items from the store. This is an essential process for any catalogue or promotional material. The customer has to see a visual representation in print or online, that matches the items on sale. It is the job of the retoucher to get this absolutely right.