Kiddicare – Sale Panels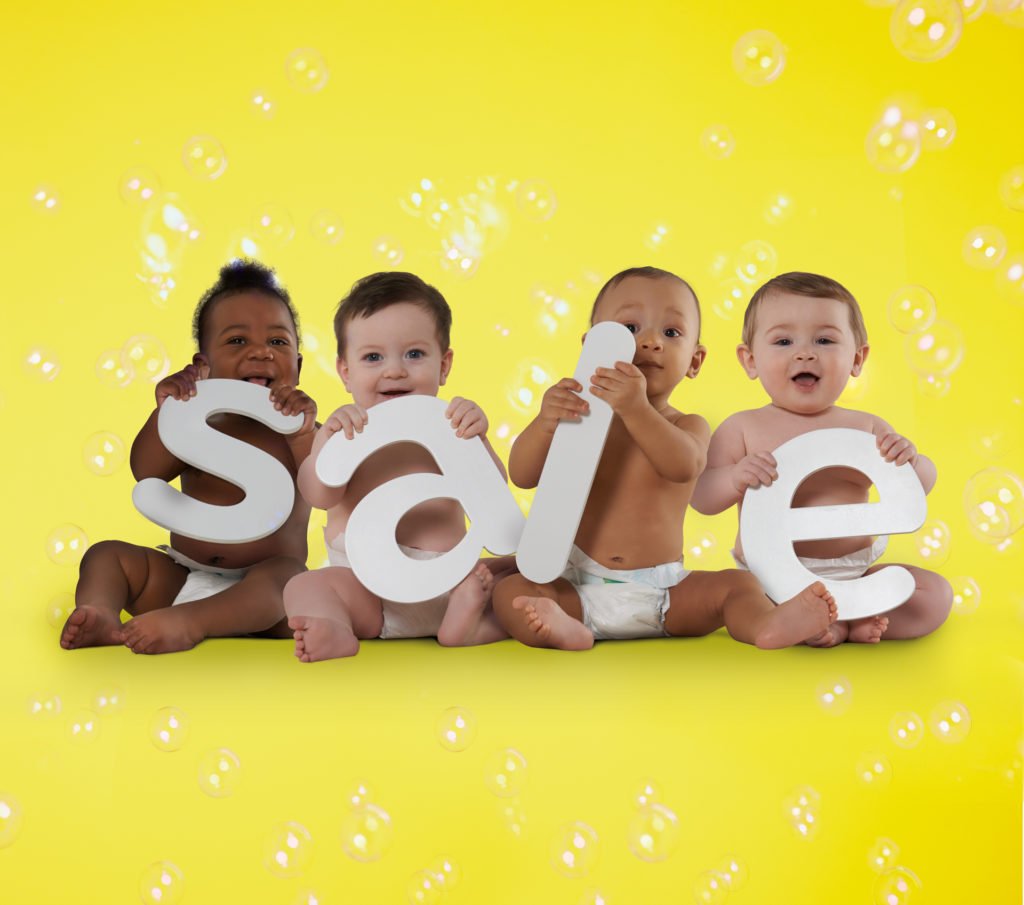 Multi-image Composition for Kiddicare
For the Kiddicare Sale Panels, we combined elements from various photographs to create composite posters and banners for in-store wall art. Bill Greenwood Ltd produced these wall art creations for Kiddicare's Nottingham store. We extensively cut-out and retouched each image and colour-corrected it. Then, we combined each image onto our chosen background. Getting four babies to sit still at the same time is nothing short of problematic. So, the photographer shot the images separately. We cleaned the images to perfection – an essential part of the process for images that are hung at ground level. Even small mistakes would have been highly visible.
We started the process by retouching the individual images. Then, we chose the children we wanted to use, we cut them out and placed them in the combined image. To ensure that the babies sat in situ, we adjusted each image. We manipulated the focal points and sharpness so that the final image worked as a whole. Finally, we used the yellow background from a previous image and creating more bubbles.
The retoucher created further variations of this them this store and other nationwide stores, as well as using the images online and on printed sales brochures.
The individual pieces were 2.4 meters high. Some of the final images for the composite posters and banners were up to 13 meters long.
The first panel above shows a final, composite image. The individual images we used, are below that. We are so lucky these days, to have the technology to be able to make this process so effective and simple.
Further images and processes:
https://billgreenwood.co.uk/portfolio/kiddicare-cowboy-princess/ https://billgreenwood.co.uk/portfolio/kiddicare-the-band/ https://billgreenwood.co.uk/portfolio/kiddicare-3-boys-wall-poster/
(Since creating these images, kiddicare can now be found at Dunelm stores).