Art-worked Illustrations and Font-creation for the Evelina Gang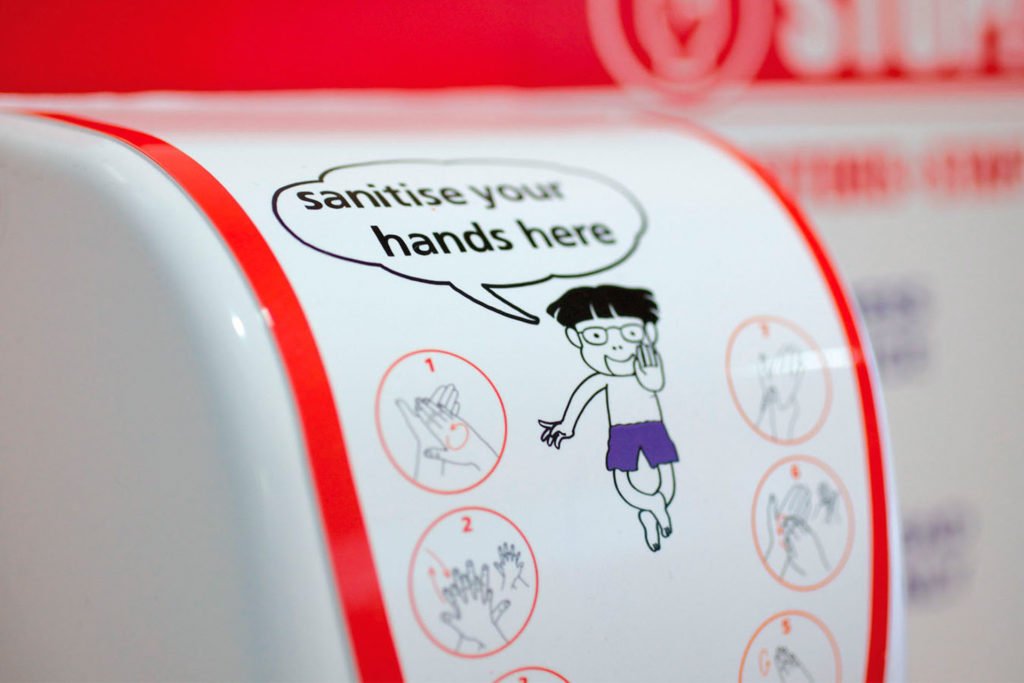 Bill Greenwood Ltd art-worked illustrations for the Evelina London, Children's Emergency Department, aptly named 'The Evelina Gang'. We worked on this Art and Sign project with the brilliant Art in Site company. Art in Site is a team of artists, designers, and consultants who make integrated art schemes for large businesses. They create art for the healthcare, education, and mental health sectors. These digitally art-worked illustrations were printed and mounted throughout the Children's department.
---
Art-worked illustrations
The renowned illustrator Kiriko Kubo created A4 outlined drawings for the project. First, we scanned, resized, and tidied the images, then we art-worked illustrations by filling them with colour! This created fun, inviting and outstanding-quality wall graphics. The graphics covered multiple floors and the pieces included multi-panel vinyls and double-printed clear acrylics. It was a huge honour to be a part of this award-winning project and see the Evelina Gang come to life.
---
Typeface Creation
There was a great deal of typesetting throughout the whole project. They needed simple clear, and jargon-free signage as well as descriptive posters. In addition to the Evelina Gang art-worked illustrations, Art in Site commissioned illustrator Kiriko Kubo to draw the new font characters. We digitised the characters and turned them into a live OpenType font (see third image down on link). This allowed all parties in the production process to have complete editability at all stages of the process.
You can find the story of the Evelina Children's Artwork at Guy's and St Thomas' NHS trust on the Art in Site website – right here!
For further information on this and other large-format projects such as the Cefyn Coed Dementia Unit, have a look at our Digital Art-working Portfolio.